Lookee® Wrist Sleep Monitor
Tracks Blood O2 Saturation Level
& CPAP Effectiveness

Lookee® Wrist Sleep Oxygen Monitor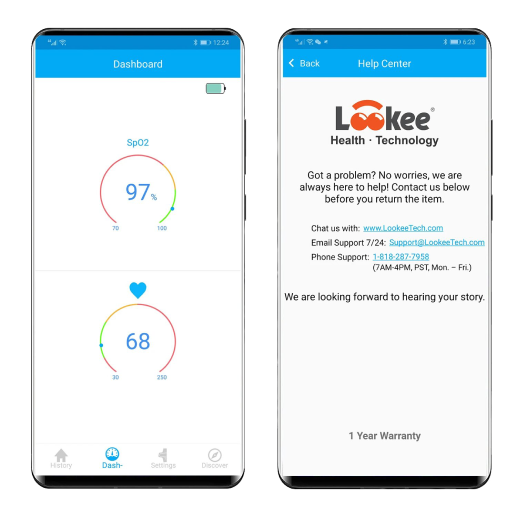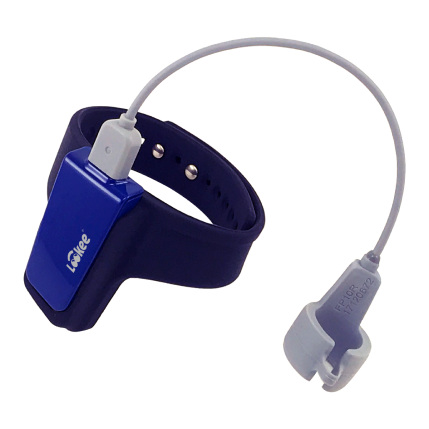 The lightest sleep &
activity oxygen monitor, FDA approved

Comes with Clinically-Proven & Medical-Grade High Resolution Sensor, which continuously tracks Blood Oxygen Saturation Level, Heart Rate and Movement. Records data every 4 seconds during sleep.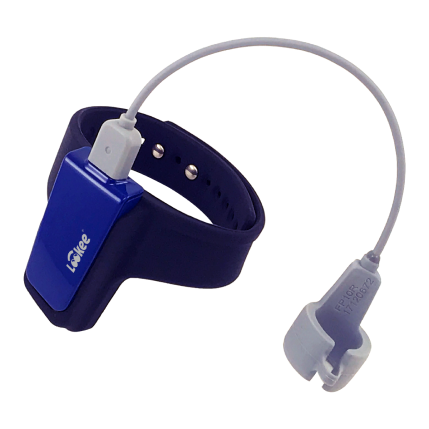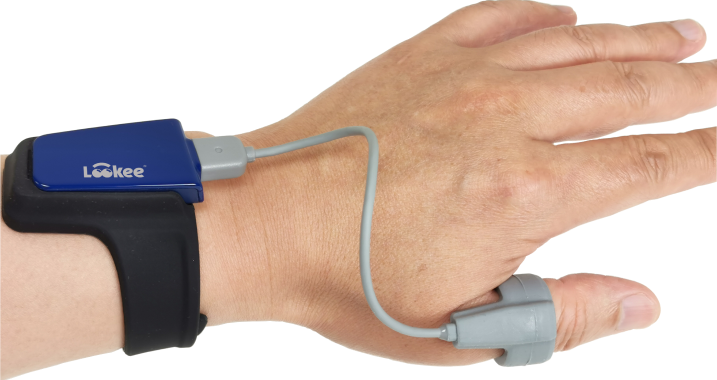 Peace of mind
with a safety net

The Adjustable Vibration Alarm (with 5 Intensity level options) fits comfortably on your finger. When a low oxygen level is detected during your sleep, a gentle vibration will remind you to change the sleep position to breathe well again. This helps reduce the risk of sleeping with low, unhealthy blood oxygen level. It's a safety net for CPAP failure or if you're NOT using CPAP.
What's included
in the package

Lookee® Wrist Sleep Monitor, USB Charging Cable, User Manual, Free APP, Lookee's Worry-Free 1 year Warranty, Lifetime Lookee Tech Support and Awarded Top Grade Customer Service.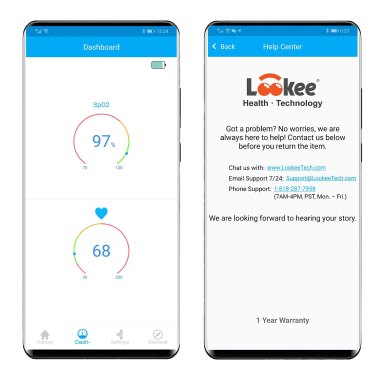 on Smartphones and Tablets, compatible with Android 5.0+, iOS 9.0+, offers the reports to let you get into the insights of your sleep.
is helping millions of people to live healthier lives.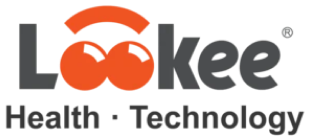 Get great
insights into sleep

Lookee® Ring Sleep & Activity Oxygen Monitor helps track the CPAP Effectiveness or Treatment, an accurate guide to help you understand what's disrupting your sleep. Discover what happened with cutting-edge technology.
Sleep Test and Sleep Management comfortably at home.
Comfortable monitor with patented finger ring sensor

The Oxygen Saturation Monitor comes with patented Finger Ring Sensor is comfortable worn on your finger, avoiding the constrained clips of those traditional fingertip pulse oximeters.
This device tracks sleep apnea episodes accurately. It is comfortable to wear, and does not interfere with sleep at all. Getting a new CPAP machine; will continue to use this monitor to ensure everything is working properly.
---
I like how this item monitors my oxygen saturation level and my movement. It helps me see how my sleep apnea is acting. I sweat a lot so sometimes at night the strap on my wrist and finger are sweating which can be irritating. I also wish the strap connection was a little different. If I lay on my wrist with the strap, the little knobs poke into my wrist. The benefits far outweigh my trivial issues with the strap.
---
Having been diagnosed with sleep apnea, I've been wanting to have a way of viewing my quality of sleep. I have a fitness tracker, however there are no fitness trackers that can track oxygen saturation levels (SpO2 levels). That's where this amazing device comes in. First of all, the quality is great. The wrist strap is comfortable and doesn't get in the way during sleep vs many other SpO2 sensors where it's a struggle to sleep with comfortably. This device was hardly noticeable! Second, the software is AMAZING! You can search the graph and uploading the data to the software is as simple as opening the app and pushing the button on the wrist strap. Lastly, the customer service is top notch! They respond quick and answer all questions. I'll definitely be ordering from this company again and will recommend this product to everyone who wants a way to REALLY track sleep quality similar to how they do in an actual sleep study. 5 stars!
---