Lookee® Personal ECG / EKG Heart Monitor
The most powerful
personal ECG

Lookee® Personal ECG / EKG Heart Monitor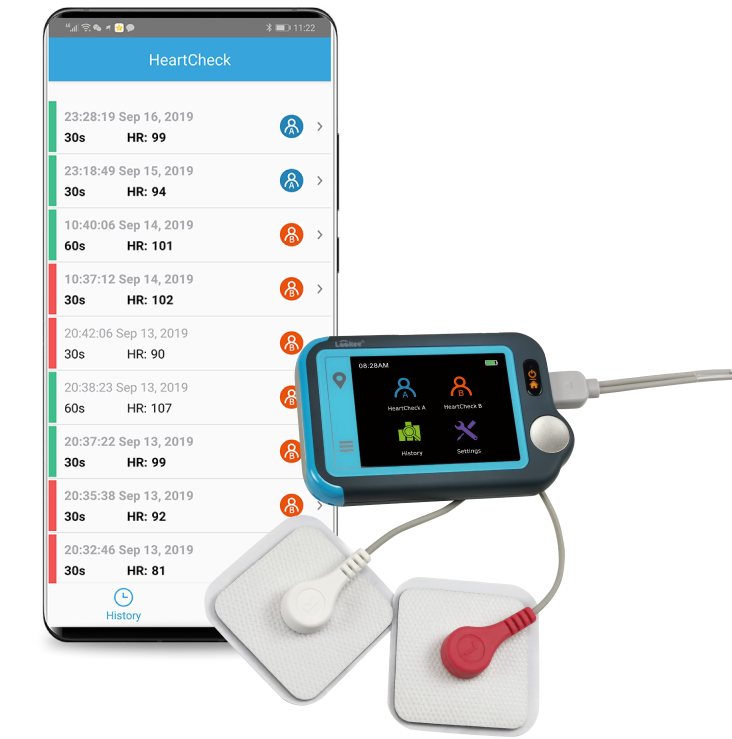 The most powerful
personal ECG takes accuracy seriously

ECG/EKG Recording in 30s or 60s just holding the device or 5-Minute recording with Cables and Electrode pads. Use it as needed based on your heart condition or it's hard for you to get a stable hand-held measurement.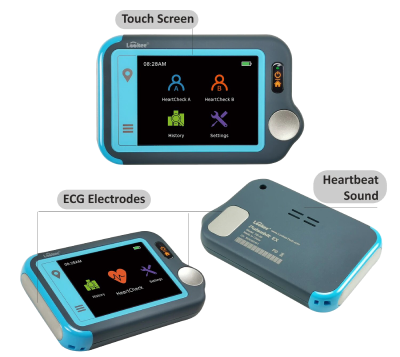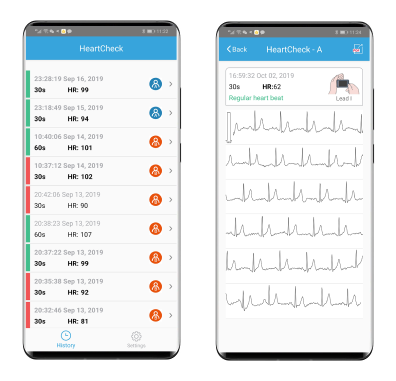 Free app for smartphone or tablet (iOS and Android) + Free PC app

Unlimited storage for your records and professional reports printed or emailed to your doctor. Not recommended for use with pacemakers and ICDs.
Track your heart activity and take unlimited medical-grade ECGs / EKGs anytime, anywhere. No subscription required.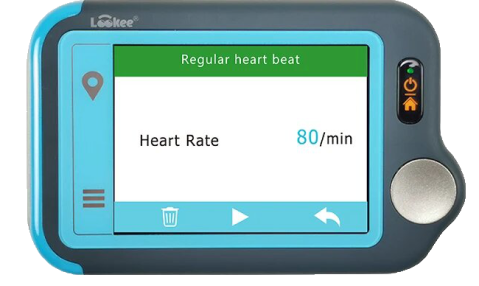 One button to start, follow the guide and watch the result on the color touch screen.
Dual user mode
for family

Dual User Mode make it easy to check and record the data of two users
in your family.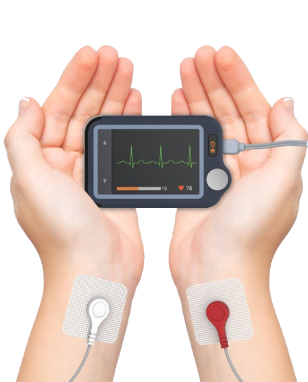 Peace of mind. Works great. I'm a cardiac RN and able to read what arrhythmias I'm having and keeps the rhythm strip to show the doctor. So easy to use. Make sure to dampen the skin areas that the monitor touches.
---
I needed a heart rate monitor, not necessarily for exercise, but with higher accuracy. I gave this product a try and it worked well for me. The size is only half palm, much smaller than I expected, which is exactly what I hoped. It can be used in two ways. You can put it in your hand or touch your skin with it, and it will give you readings. Or you can use leads and cables to connect the device with your body and do it that way. I compared its results with ECG results from the hospital and they were pretty close.
---
This is a gift to my in-law who has heart disease for long time, and it comes in pretty handy for him to check on the status of his heart as frequently as necessary. It is very easy to use even for elderly people, and pretty accurate in terms of results. My in-law loves it.
---